What is emoji?Emoji kya he in hindi
Do you know What is Emoji? Or what an emoji is? As Indians, we have to know the meaning of everything in Hindi also. If you do not know its meaning, then read this article carefully. You will know everything about emoji as soon as the article is finished. Like What is an emoji? Where did it originate? And where is it used? let's start.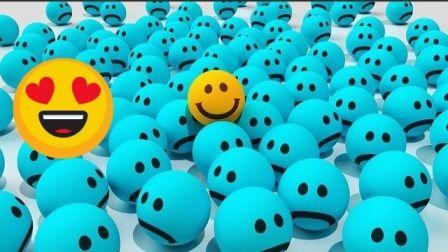 What is Emoji in hindi? (Emoji kya he)
If you have a Smartphone or if you are a smartphone user, then you are definitely using whats app or face book to chat with your friends. In to days word the internet is everything to us or you can say that Internet is more about our life. Therefore the Internet has changed time to time to help us so that we can communicate with each other to a great extent.
We use the internet more and more to share our thought among our friends. And we do this through email, WhatsApp ,Facebook or other social media. But there is a problem here that we are not able to express our emotions through the messages.
We cannot translate body language and vocal tone into text messages or e-mails. Therefore, we have developed alternate ways to express our emotions. This has been the most major significant change in online style in addition to new-age hieroglyphic languages and that is called emoticons.
Why we are using Emoji?
Now digital communication has changed. We speak and write so that we are no longer able to do the typing of just a few words or sentences. You can open any social network and check some of your last text messages. In these messages you can see smiley faces, hearts, animals, food, and other image-based characters in those messages.
These small characters or images are  called Emoji. These characters express our emotion to others. These iconic small images are trendy all over the Internet. You can find different emotions like angry, sad, smile, laugh, and lots more in these icons.
They better represent our emotions. That's why today, I am going to give you complete information about these icons. you are going to get full details about Emojis from this article. So let's start and know more about these characters.
Who was the first to use emoji? Who invented emoji?
Emoji consists of two words i.e E and Moji. In Japan, E means "picture," and Moji means "character." Therefore it is also called a pictorial message. It is an only recent invention. Shigetaka Kurita , the man behind Emoji invented emoji in the year 1999 for Japanese user base.
Kurita wanted to design a beautiful interface so that the information can be conveyed and attractively.  The world's first emoji was made in very simple. 12 X 12 megapixels were used to make it. To create it, Shigetaka Kurita took inspiration from Manga Art and Kanji Charters.
Emoji is the visual representation of emotion, object, or symbol. You can see Emoji in modern communication apps such as text messaging of smartphones or social networking apps like Facebook, Instagram, Twitter, and Snapchat.
How to use Emoji
 If you want to access the library of Emotions in your App, then all you have to do is tap the smiley face icon on your keyboard. In these Libraries, the emoticons are organized according to your category. Your recently used emoticons are displayed first in iOS, followed by dynamic images, animals/creatures, food, sports/activities, motor vehicles, technology/equipment, hearts/symbols, and flags.
This categorization can make some users a bit nervous because it is not so well organized. That's why Apple has provided this feature to users in the next versions of their iOS so that they can activate emotions by writing words and using it to tap.
What is the meaning of this Emoji? What does Emoji mean?
An emoji is a visual messages in which our emotions are given a pictorial representation. During the conversation, such situations occur where the users cannot perform their feelings or do not have the right words to type. Hence, we require a particular emoji to express our emotions.
This is the only reason for that the users use it during their conversation. It also shortens the sentences and also tells the mood of the users.
Emoji represents expressions, positions, objects, places or symbols. The words Emoji are smiley or Ideograms used on Message and Web page in Japan. The real meaning of emoji is Pictogram, which consists of Picture + Letter.
Why we are using these icons
We are using these peculiar charcters to express our emotions or mood to the person whom you are sending the messages.In simple words, let's say you are very happy and you are going to send a message to someone on Whatsapp or face book or any other social media. So by reading your message , the receiver cannot be able to understand your mood .. But if you have an emoji in it then the receiver will understand your mood or emotions.
Which  Company launched on an international level?
Antra Theatr Emoji to Apple Inc. They added to their iPhones. Earlier, this feature was included only to attract Japanese customers, but all the users knew about it, and people liked it even more. The company had to declare it officially by going so far.
Evolution of Emoji
In 1999 emoji was born. Previously, the original sets of emoticons contained icons of weather, time, technology and traffic.
In 2010, unicode officially added this icons and add a lot of Cat Face emoticons. These icons or emoticons included Happiness, Anger, and Tears.
In 2015 emoji got a new update which included five new skin tones and a set of same-sex couples.
Again in 2016 an Update occurred that included many more icons such as single dad, pride flag, and weightlifting woman emoji.
And in 2017 new proposals were suggested that conveyed information in characters and it included many language and culture.
How to make your Emoji
Many people want to make these charcters for themselves. And this is possible as well. With Android and iOS Platforms, many apps can help you create such iconic characters easily for you.
One such free App is Makemoji, which is available on both Android and iOS platforms. It is free, and with the help of this. However, Makemoji has more than 1000 pre-made emoji for us to explore.
Emoji Day
Emojigraphy is referred to as the language of a structural grammar. Emojipidia is an online website that registers these symbols, their design in software as a Unicode standard, to display emoji panels or pages in front of us.
Jeremy Burge, founder of Emojipidia, decided to celebrate World Emoji Day in 2014, after which July 17, this Day began to be celebrated as a global festival. This encouraged the use of these charcters on social media platforms. Developers such as Apple, Google and Android have released a new series on this Day in the world, praising gender and ethnic diversity.
Emoji Vs. Emoticons? 
The full form of emoticons is Emotional Icons. These Icons are punctual punctuation marks, letters, and numbers used to create pictorial icons that typically display emotion or sentiment. The full form of Emoji is E + Moji. E means Picture (f), and Moji means Characters. You may have seen emojis in Android and iOS phones: yellow (yellow) has cartoony faces with different expressions.
So if you have a smiley face in your front with a character that you see on the computer keyboard, then know that the smiley face is an emoticon. If the small cartoon figure with any punctuation, numbers, and letters, then definitely this is an emoji.
What is the future of these characters?
Apple has emphasized on this, which will bring a significant update in the upcoming iOS Operating System. Unicode Consortium has recently introduced Unicode 9 standard, which has added about 72 new characters, of which there are more than 128,172 characters in total.
Conclusion
I hope you have liked this article that is based on What is Emoji ? or what is emoji in Hindi. I always try to give complete information that you search for. In this article you not only knew what is emoji but also knew how to create these icons too. So friends, if you like this post, then do share on this Facebook! Now you can follow me on Facebook! Please tell through the comment, how did you like the post Your suggestions will also be welcome.