Novel coronavirus: Facts about COVID-19
Novel Coronaviruses are large family viruses that cause the common cold as well as more serious respiratory illnesses. first described in the 1960s, the coronavirus gets its name from distinctive corona or "crown" of sugary-proteins projecting from the envelope surrounding the particle.
What is COVID-19 stands for?
Novel coronavirus was First identified in the Chinese city of Wuhan in 2019. it is a strain that hasn't been encountered before. At the time of writing, it has killed more than 489K people, infected 9.61M plus in over 80 countries worldwide. COVID-19 is the disease caused by a virus that belongs to the family of the novel coronavirus.
It has a zoonotic origin virus transmitted from animals/birds to humans. Snakes were suspected as a source for the outbreak, though experts proposed bats instead. Pangolin is the latest suspect. Many of those initially infected either worked or shopped in the Wuhan market in the Chinese city, where wild meats were sold.
visit world health organisation websites to know more update regarding Novel coronavirus,
Click here : (Chingari video sharing app: the ultimate alternative of TikTok)
Why is Corona spreading so fast?
Despite the Lockdown and shutdown, novel Coronavirus continues to weave its net. The infection link is not breaking. Why is this happening? Where the mistake that we cannot control it. Today India or the whole world is in the grip of Corona. Why even after 4 months we are standing at the same place from where we started? We fought with smallpox, Chikungunya, Cholera, Ebola, and a lot more and won the battle also.so why we cant now?
We all know that without vaccines and medicine the novel coronavirus will not end. Our scientists are engaged day and night to develop the Corona vaccine. But it's not all that easy. It will take time to make it all. And we don't have time.
If the corona continues to grow in this way, then after a month or two, the condition of the world will be such that you cannot even imagine. medical experts warned to prepare for the "real risk" of a second wave. because due to several reasons most of the country now trying to easing the lockdown measures.
Reason Behind the rapid growth of coronavirus

Facts about COVID-19
The main reason for increasing novel coronavirus or COVID-19 is that people are not afraid of what was there earlier. The corona is increasing and fear is decreasing. We all know that vaccines will take time to come. Now there is no fear among the people that the corona is growing. Now people are worried about their family. Their savings are ending slowly.
The condition of the middle class and lower middle class is terrible. Now they are worried about their income. For this Govt has relaxed in terms of lockdown measures so that you can work and support your family.but you also follow the guidelines very strictly as well. people are not getting alert. Three months after seeing this terrible time they do not know what to do and what not to do.
As soon as we get the news of the shutdown, we start searching the internet to get the e-pass So that we can get out of the home. Who should explain to these people that e-paas (for movement during Lockdown) is for those who need to go out? it's not for everyone.govt issue e-pass so that an emergency like the medical care you can be able to go to the hospital for treatment. One thing we all have to keep in mind is that life is everything.
I have given some facts and tips so that you will get the answer to every question related to novel Coronavirus.
How do I get it?
It's a common virus that spread through contact with other infected person.its more dangerous when the infected person cough or sneeze, or touch you then the risk of infection increases. when the droplets of cough and sneeze touch someone's face or nose then the risk of infection increases. Secondly, if you are travelling on public transport like buses or trains you are at high risk if you are sitting next to an infected person. Therefore, avoid unnecessary travelling and keep inside your home as long as possible.
 Symptoms of COVID-19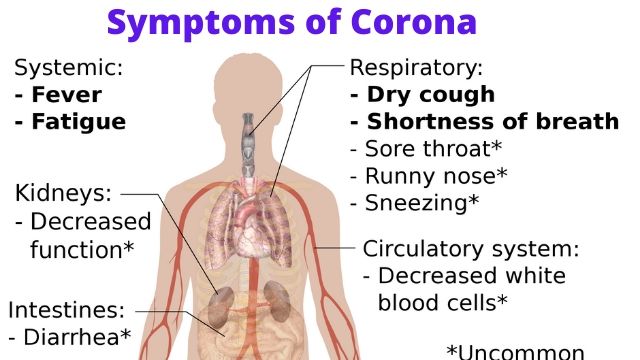 Fever
Difficult breathing
Severe cough
Headache
Cold
Pneumonia
Kidney failure
Impaired liver and kidney function.
Who is safe or who is not from COVID-19?
For a new disease like corona, almost everyone in the Population is vulnerable. The senior citizens & people having asthma, diabetics, and smokers are more susceptible. Children below 10 years are also in a threat for having infection.we also know that an Epidemic doesn't affect the whole population equally. people like policemen, shopkeepers, And doctors are more vulnerable than others.
Because they are in contact with many people whether they are infected or not.After treatment people either fully recover or Die. Many people have mild symptoms like fever, or some may even be asymptomatic. Once infected and recovered, a person is Unlikely to be re-infected. To check its spread, Quarantine, fumigation, are necessary.
Does the mask help us to fight against novel Coronavirus?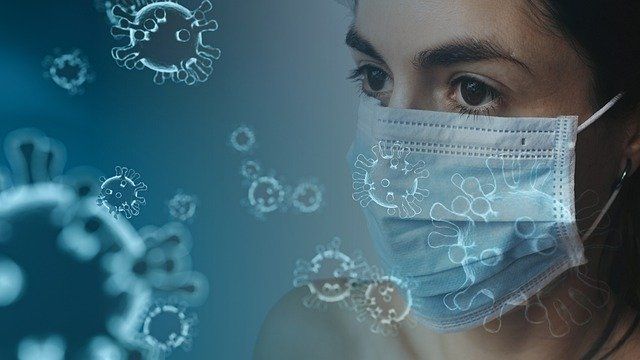 No, if you are healthy you don't need a mask. but who will certify you that you are healthy? Therefore use a face mask when you are outside of your home. Before using a mask first you clean your hands with sanitizer or soap and water.
Make sure not to touch the mask while using it.put your mask properly so that there are no gaps between your face and the mask. Dispose of used masks immediately in a closed bin, and clean your hands with alcohol-based sanitizer or soap.
Can people wear masks while exercising during COVID-19
No, you should not wear masks when exercising. because during exercise we normally breathe fast and we need more oxygen. but wearing a mask while exercising may cause breathing problems, The mask can reduce the ability to breathe comfortably.
The Sweat of your face makes the mask wet which makes it difficult to inhale and create suffocation.if you are using a disposable mask then don't reuse it. after using the mask dispose of it in a dustbin. The important preventive measure is don't go to any gym. Do your exercise at your home and maintain a physical distance from others.
Wash your hands with an alcohol-based sanitizer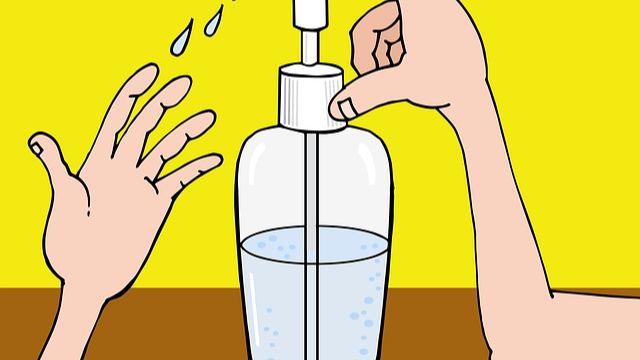 To protect yourself and your family from COVID-19, then you have to wash your hand frequently with an alcohol-based sanitizer or soap and water. After washing try to dry it up by using tissue paper and warm air dryer or hairdryer. Once your hands are cleaned, avoid touching your mouth, nose, or face. Don't go to crowded or public places.
Do antibiotics protect Us from coronavirus?
No. antibiotics do not protect you from coronavirus. because the corona is caused by viruses, not by bacteria. Antibiotics don't fight against the virus. The virus is so new and different that it needs its vaccine. Researchers are trying to develop one.
But if you are hospitalized, then antibiotics are given to cure bacterial co-infection. Till now we don't have any medicine or vaccine that prevents or treats the virus. The treatment is symptomatic, like if you have a fever then you will be given paracetamol. that's all.
Can a thermal scanner detect infected people or Coronavirus?
Thermal scanners are effective in detecting a fever. But they cannot detect people who are infected but are not yet sick with a fever. Thermal scanners are meant for detecting a fever. But they cannot detect infected people having coronavirus.it only gives the information that a man needs more examination or not.
Can temperature kill the Novel coronavirus?
Experts suggest Coronaviruses cannot withstand temperatures above 30 degrees Celsius. And that they thrive in damp, shady, confined places. The summer month is going on and the corona is spreading very fast. This means that the temperature does not matter.
It can survive above 30-degree Celsius and also can be transmitted from one person to another in hot, cold, and humid climates.
What is the incubation period of COVID-19?
It takes 2-10 days before infected people Become sick and develop a fever. You can Pass the virus even when symptoms are not visible.
Will garlic turmeric, sesame oil, or cow urine kill coronavirus?
Garlic has antimicrobial properties, but no evidence eating garlic has protected people from novel coronavirus. (It is a key ingredient in Chinese cooking, remember). Turmeric and sesame oil do not kill the COVID-19 virus. Some chemical (bleach/chlorine) disinfectants can kill the coronavirus on surfaces.
But don't put them on the skin or under your nose, or drink them, That can be fatal.and also there is no scientific evidence either to back the cow urine cure.
Can shoes spread the Coronavirus?
Spreading Coronavirus through shoes and the chances of infect other people is very low. But for precaution don't use your shoes inside your home. if you have infants and small children who are crawling or playing on floors, then you have to put your shoes outside of your home. this will help you to prevent dust and dirt enter in your home which may carry such viruses.
Can people get recover from covid19
Most people who have mild to moderate symptoms can recover from the corona. If you have a cough, fever, then immediately consult or call your health centre by telephone. Make social distance and seek medical care as soon as possible.
What if we drink alcohol
Many of you think that drinking alcohol is the best medicine to fight against corona. They have the conception that if alcohol-based sanitizer kills the coronavirus, then why can't we get help by drinking alcohol.it is the wrong conception. Drinking alcohol will cause a severe health problem. Your health may get worse if you consume alcohol during this time.
Is there any medicine available to prevent Novel Coronavirus?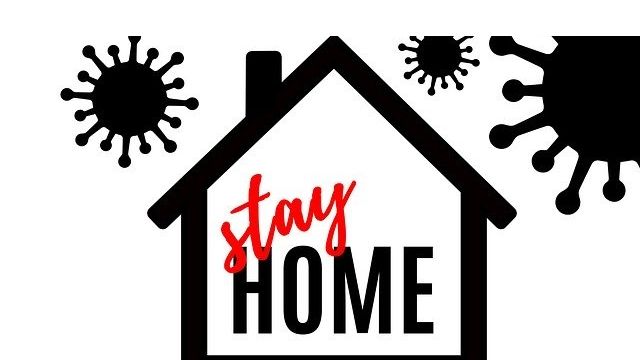 So far no medicine or vaccine has been made that can save us from the covid19. The scientists are trying hard to develop a corona vaccine that protects us from covid19. If anyone can save you from corona, then it is only you. To protect yourself from Corona, you have to follow all the guidelines issued by your govt. So far this is the only way to avoid corona. just stay at home and maintain social distance.
Can plasma therapy help to treat Corona patient?
There are a lot of tests going on for COVID-19 treatment. Out of this Plasma, therapy is one of them. In this process, the Plasm of the blood is removed from the cured person from COVID-19 and is given to infected patients.
Antibodies are mainly found in Palma which is of Y-shaped. This antibody produces B cells in large quantities which makes our immune system stronger to fight against the virus. This B cell binds the virus that enters our body and destroys it.
In this process, we transfer the plasm with a healthy person that has been recovered from corona and give it to an infected person. Somehow plasma therapy helps to cure an infected person of coronavirus but the collection of plasma is much more troublesome.
click here:(how to start a WordPress blog)
Can COVID-19 transmit through houseflies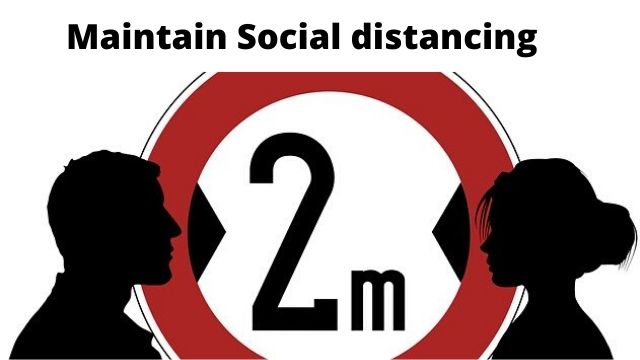 So far there is no such evidence that the coronavirus is transmitted by mosquitoes and houseflies. as I told earlier that it can be transmitted through person to person.it spreads through droplets generated by coughing and sneezing of an infected person.
Therefore maintain a distance of 2 meters from others whether he is infected or not.wash your hands properly with an alcohol-based sanitizer. and don't touch your nose, eyes, and mouth.
Read more:(how to earn money from Paytm)
How to fight against novel coronavirus (COVID-19)
In this pandemic situation, if someone stands in between you and corona, then he is our corona fighters. We are at home but they are working for us by risking their lives. salute to those medical representatives who do this for us day and night.
But they have to train so that they can save others as well as his life. They should be well trained to handle this situation comfortably.they have practical knowledge about laboratory sessions, data analysis, and standard operating procedures of a clinical diagnostic facility.
Read more:(best video editing software for youtube)
Conclusion-
Everyone wants to be happy in their lives, and they deserve happiness too. It is a part of good mental and emotional health to be happy. Life is to be enjoyed. However, it can be difficult to be happy during these difficult times of this novel coronavirus epidemic.
However, during this isolation people have been suffering from loneliness and despair. due to social isolation with the majority of the world's population staying at home. They are not happy with the loss of their freedom it is important to have a positive mental outlook.
Eventually, things will return to normal, and it will be easy for us to keep our spirits up. An epidemic is a crisis of unfathomable proportions of difficulty and despair. Happiness can be achieved and maintained in the future with a positive mental attitude and belief.
novel coronavirus definitely affects our life but this is the time to be strong and trying to be happy. This is a supreme effort which will pay off in the end. It is important to not dwell on the past and to have faith in what the future will bring. Planning for a better day and hope for the future will help to bring happiness into our lives.
Read more: (how to earn money online for beginners)
click here:(how to promote a blog)
Visit to know : (How to download youtube videos for free)