How to promote a blog: with 8 killing tricks
How to promote a blog is a vital topic for beginners. They simply create a blog , write some article and publish. After creating a blog and posting an article then what next? Many bloggers don't know how to promote a blog which helps them to fetch viewers to visit their site. If you don't have viewers then how will your site rank in search engines? just think If no one comes to your site, then how will your website grow? Every blogger wants to grow his blog, rank in Google and get some income. This is maybe happening due to Promotion of your blog.
Promote your Blog with 8 killing Tricks

Right now blogging is one of the best ways through which you can earn decent money. Whether it is Through affiliate marketing or Google AdSense, you can earn a lot of money. That is why people should come to your blog regularly.
Designing your blog or Writing a good article does not finish your work. Your work starts here. Just like a new company goes home to home to sell its goods through its salesperson, just like that, you will also have to go to your audience to invite them to visit your blog.
This is called promotion. Promoting your blog posts is a major issue for beginners like you. don't worry. the majority of bloggers don't know how to promote a blog. Do you know there are many good bloggers who nobody knows? their blogs are very informative, yet visitors do not visit their site. And there are bloggers everyone knows.people can identify them by the name of their blog. This is only because of blog promotion tactics.
Generally, people feel shy to talk about their blog. they don't want to promote their blog by giving excuses that their blog is in process or they don't have any posts yet. the funniest thing they say that they have to design their blog first. or simply say, "I will do it later" .please follow my instruction.never do this by saying above lines.time never comes.
 If you have to do tomorrow, do it today and if you have to do it today, then do it now.just believe in you and be proud of what you have done. Let's learn how to promote a blog with the help of my 8 killing tricks. There are so many ways to promote your blog. You have to follow these promotion strategies to grow your blog.
CONTENTS
| | |
| --- | --- |
| 1 | Promote your blog through Social Networks |
| 2 | Promote your blog through Email Marketing |
| 3 | Promote your blog by commenting on other's blog |
| 4 | Link to other blogs |
| 5 | Promote your blog through Guest Posting |
| 6 | Promote your blog with Quora |
| 7 | Promote your blog through Online forums |
| 8 | Promote your blog through Frequent postings |
Click here: How to starts WordPress Blog
1. Promote your blog through Social networks
In today's date, everyone has a high-speed internet connection in their Android set and everyone is connected to some social media site. They spend many hours a day on social sites. And throughout the day, They keep count of how many likes are found on their photos, videos and also their posts. You will also be active on the social site. And you must also count how many likes you have got for your pic or post.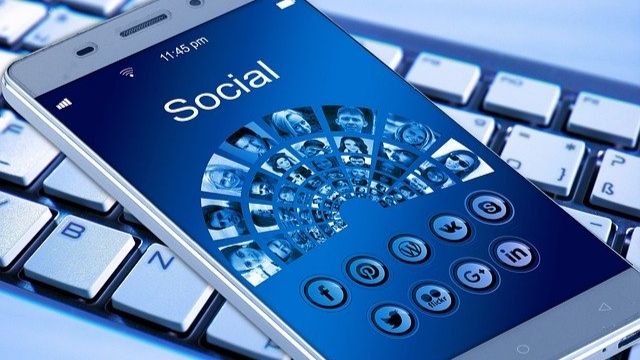 If you count, then you will get some good likes on every post. Sayed, it can be 100, it can be 200 and it can be more than that. If I look from the blogger's perspective, it is not just"likes", it may be the viewers of your blog. You can convert these "likes" of your social site as the viewers of your blog. If your followers of social sites give thousands of likes on your photos, then the same followers can also come to your blog too.this can happen by using social networks to reach your target audience.
Share your Links with the social media platform
If you write an article and post on social media like Facebook or Twitter or Instagram, then at the same time you also post a link to your website on these social sites. it helps you to connect with people interested in your article. You can use click to tweet to share your post to your social platform.
Connect with other bloggers with the same topic by sending them a friend request and also follow the top bloggers on Facebook, Twitter or Instagram. friends of friends will also connect with you if they find something interesting in your post.they can share your links with their friends which will ultimately bring you increased traffic on your blog.
Click here: How to get money from PayTM – Full details
2.Promote your blog through Email marketing
You guys will watch youtube videos. Where every YouTuber asks to subscribe to his channel and speaks to press the bell icon. Why do people do this? What is the secret behind this? This is also a kind of promotion strategy. if someone watches your video for the first time and presses the bell icon.due to this the person gets a notification when will you upload a new video. When a notification comes on your mobile, it is 90 per cent sure that you will see that video.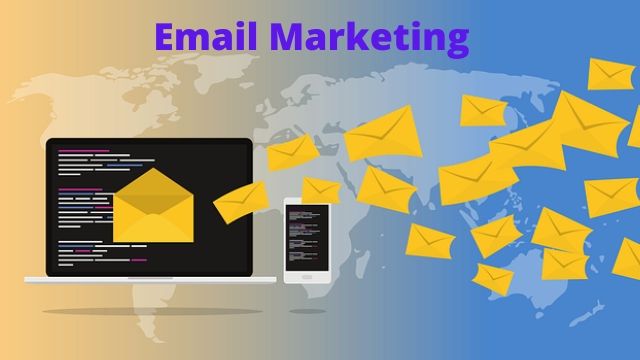 In this way, you make your videos visible to your viewers. You do not have to worry about new viewers.email marketing exactly does the same thing for a blogger. if you have emails of your readers then you can also send a notification that you have published a new article.due to this they must visit your blog to explore your article.this is called email marketing.
Through email marketing you will pull your existing readers to your blog without worrying for new readers.if you have thousands of emails in your database then you will be able to get these viewers without any difficulties.now the question is how will you collect these emails for your content promotion.
Collecting Emails
This is very simple and easy.you can collect emails through your blog itself with their permissions. You can also collect emails through your Facebook account.use these emails to bring back your readers to your blog.in this way you can collect email and send a notification to your readers when you will post a new article on your blog. As a result of this viewers will come to your blog hence you will get good readers for your posts. With the help of this email marketing, a good relationship will be formed between you and your users.
Click here: How to earn money online for beginners
3. Promote your blog by commenting on other blogs
In today's world, everyone keeps on kneeling the answers to their questions on Google. You must be doing it too. How many times a day do you spend your time visiting different blogs? Sometimes for sports news or entertainment, you are always connected to Google. But now as a blogger, you have to visit those blogs that are related to your niche or that are having relevant content.
 If your blog is about health then you will try to visit such sites that also relate to health. Now you have to give your comments on their blog. If your comment is good, then your blog will also be seen by their viewers. Keep in mind that never do negative comments. You can give them good advice about that article.
 If you feel there are any shortcomings somewhere, then you can also tell but respectfully. By doing this, their visitors will also come to your blog to learn something more about that article. They would like to know what else is new regarding that article.in this way, you can also generate lots of traffic for your blog.
Click here: Best video editing software for youtube
4. Link to other blogs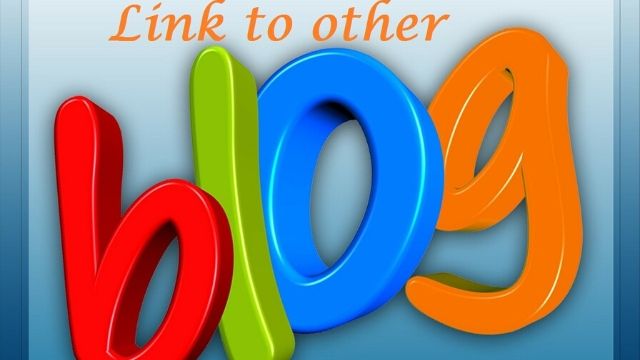 This is an easy and efficient way to increase traffic to your blog. In this way, you do not have to comment on the blogs of others, rather you have to write something more on your blog on that topic. Whether you can give your opinion by disagreeing with that article or you can add some valuable inputs on that article.
After doing all this, you have to publish your post and make sure to give a link to that blog. Everybody wants to follow this method and that is called a "trackback". Trackback means that the blog on which you create the link will also automatically send the link to your blog as well. If anyone visits their blog and will see a link which has the same type of content, then they also visit your site too. by clicking on your link they can come directly to your blog. By doing this, your blog will be promoted and you will get a lot of viewers too.
5.Promote your blog through Guest posting
Guest blogging or Writing guest posts is another way to get readers of other blogs to read about your blog.its the best technique to pull others, viewers, to your blog by sharing your content with them. You must have a good post to do all this.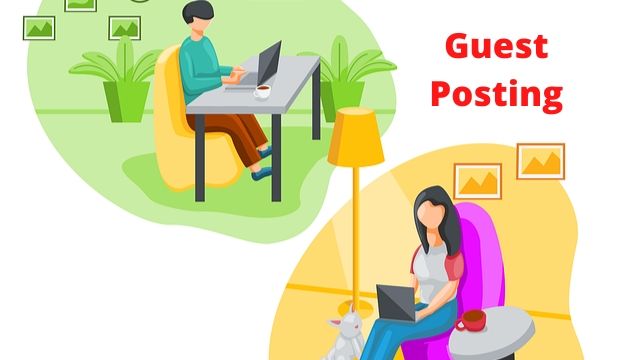 Before posting a guest post, you first have to take permission from the owners of that blog. Some bloggers do not permit you, but some bloggers will allow you but Keep in mind that your article should be unique. if your article impresses them, then they can give you permission for guest posting.
if you write quality and unique content for their site in return they also give you to put your link on that post too.in this way, you can also increase your traffic. Hence  Guest posting can be a great way to promote your blog.
6.Associate with "Quora"
This is a platform where you will get a lot of viewers. Quora is a place where you can gain and share knowledge. It is a platform where people ask questions about their queries. People also give their contribution by giving unique and quality answers to these questions. By associating with Quora, you can answer all these questions.

 In this way, you can come in contact with millions of people. While answering the questions, you can also put a link to your blog so that the people come to your blog through that link. In this way, you can fetch traffic to your blog. Quora not only helps you to give you traffic but also gives you an idea about the most searchable topic on the internet. It helps you do keyword research for your post. if you know what people want to know then you will write your post accordingly.it will help you to boost your organic traffic.
7.Promote your blog through Online forums
If you don't know about the online forum or you don't associate with such online forums yet. then it's the time to do it. you should join popular online forums related to your blog topic. For example, if your blog has a piece of content like health, then you have to join such health-related online forums.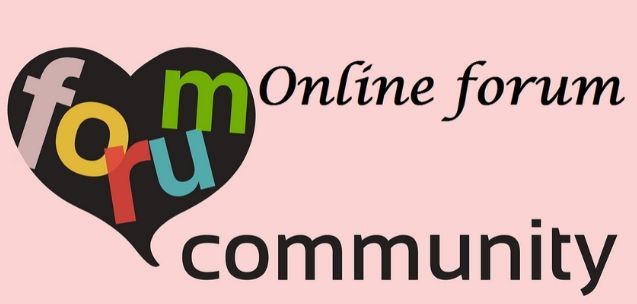 Many forums will permit you to put a link to your site in the email signature at the bottom of your post. This will be visible in every article you write. make sure you have to provide best and quality content so that people come to your blog again and again.people will not come to your blog if they don't find any interesting and helpful topic related to their queries.
8.Promote your blog through Frequent posting
Fetching new readers to your blog is a difficult task. You can say it's the hardest part of blogging to pull viewers to your site. If you want to bring organic traffic to your site then you have to make new articles frequently. frequent posting means you have to post at least two posts in a week. Frequent posting helps you to create and keep your audience.
You can write unique and quality content but still you don't fetch the audience to your site. For this, you have to deliver the best regularly. If you fell to do so then people will forget your blog and may move towards others blog. hence every blogger must be disciplined about your work. Although it's a difficult task to publish a best and unique article once a week, you will try your best to achieve your goal.
Conclusion
Here I told you how to promote a blog. Without promotion, no one will come on your blog. Creating a blog and writing 5-10 good articles is not enough to pull the readers. To bring traffic, you also have to knock on everyone's door like a salesman. The more traffic, the more income. For your blog, you are the content marketer where you can play the role of creating, planning and promoting your blog by adopting different strategies.
However, once you have created your followers, then you can move towards making money from your blog. Let me close my article here. If you want even more information on how to promote a blog. Then you can write to me in the comments. Thank you.
Click Below to visit my recent posts
About Author
QueryExpress
Professionally the Author is placed in a reputed engineering college as an Asst.Professor in the Mechanical engineering dept.