Backlinks: 6 ultimate way to get free Backlinks
The definition of backlinks is nothing but a link from one website to another. Backlink helps a website to connects with another related website. If a website gives a backlink to another website means the content of that website also notable.
Backlinks help the readers by redirecting them to other sites to know something more on that topic. It also helps the blogger to create massive traffic for their website. Backlinks are also the biggest criterion for Google to rank a particular website. Therefore, backlinks help to increase a website ranking on Google.
High-quality backlinks play a major factor to rank a website in google search engines. Therefore, every blogger wants to create high-quality backlinks from reputed websites. the only motive to create a high-quality backlink is to drive traffic to their sites.
The most effective optimization process consists of three main components such as onsite SEO, social media, and backlinks. Here we are focusing on backlinks and know how they will excel in your website in google search engine.
Read More:(how to start a WordPress blog?)
Optimizing Site SEO With high-quality Backlinks: Quantity, Quality, Variety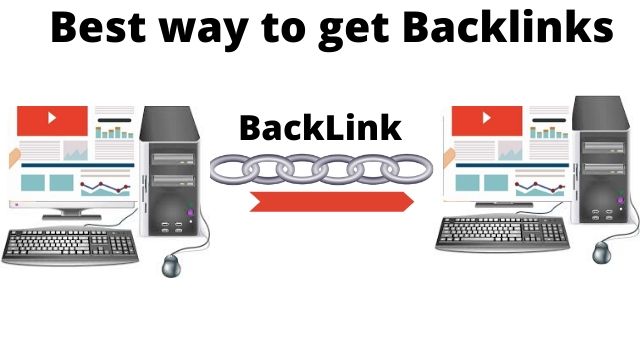 Search Engine Optimization (SEO) comes in two flavors: onsite and offsite optimization. Onsite optimization helps to improve your website's own SEO elements. Offsite optimization is mainly related to "backlinks," the links your site gets from other sources.
Search engines, such as Google, use these links to "find" and rank your website. If you want to increase traffic on your site, it is crucial to create website backlinks.
factors that are key to maximizing your search engine ranking through backlinks.
Read also:(how to promote a blog)
Quantity
Your site gains rank as it gains more backlinks. However, it's not quite as simple as that. You want your number of backlinks to increase in a natural way. But you should not create a large number of backlinks all at once. Google may interpret a large number of simultaneous new backlinks as spam.
Be cautious of backlink services; some of the less reputable sorts can actually harm your search engine rating. It is better to stay away from "bargain" services that promise to create thousands of backlinks for you for just tens of dollars. Link exchanges are also undesirable. These sorts of links will not be beneficial to you.
Quality
Your site's backlinks are just as important as their quantity. Sites are ranked both by the quantity and quality of their traffic. "PR," or Page Rank, is rated on a 0-10 scale, with 10 being the highest. 5 or greater is "high" page rank.
It is most beneficial to ensure that your backlinks come from sites with a high PR. Investing in high-quality backlinks will help maintain your own site's PR and help it rise in organic search results.
Creating backlinks to your website can take time: weeks, or even months. Backlinks are like "votes" from the Internet's users. It is important to invest some effort into creating strategically effective backlinks, which will develop your offsite optimization strategy.
Variety
The third key to building a high Google page rank is variety in your backlink sources. Google will lower your page rank if you keep getting backlinks from the same sites over and over, in preference to sites with a variety of incoming links. In SEO, variety is quality.
Variety implies that new and different sources actively seek out your site, which increases your chances for yet greater traffic. Try to diversify your backlinks into a number of different domains. Your target should be at least a hundred unique backlinks. Try to remember your sources and vary them as you continue to build new ones.
The most effective backlinking tactic is to do it yourself over 5-6 months, rather than outsourcing to some service. Using a mixture of popular, high-ranked Web 2.0 sites like Squidoo or Hubpages, together with reputable article directories and posts in other blogs, is one good strategy. I divide my time this way, and it works:
70% posting and commenting in strong-ranking blogs
20% posts in Web 2.0 sites with good ranks
10% articles in high-ranked directories
Importance of Backlinks
1) Backlinks help to improve search engine ranking of your site
2) It provides additional publicity to generate traffic from external sources.
Factors influence the quality of a backlink
There are now a few factors to consider when adding a new backlink to your website.
1. All the backlinks you add should be from high-quality websites and be varied in their source and link location.
2. Your backlinks should look natural in case the frequency they are added.
3. It also depends upon the anchor text and quality of your backlinks.
How To Make More Backlink By Doing Less?
There are many link building methods that we can do such as leave any comment on other blogs and keep the connection between high page rank owners. There is one amazing and great backlink method is spread by Angela and Paul so that this method is more familiar with Angela and Paul's backlinking.
Getting a backlink from other websites is one of the important SEO tricks that you can do to increase your site's rank. This is because the most important component of the website is a success from the SEO technique.
Because of that, we need to consider the special attention to this matter and make sure that we got the right backlinks from other people. Actually, there is one method to make a bulk of backlinks in a short time. But, in this article, I will not suggest you do that because it is very risky.
Instead of making bulk backlinks, you should make a natural backlink. It will be safer than a quick backlink building and it will not make Google becomes suspicious and finally banned your website.
Actually, there are many ways that you can do in order to make a lot of backlinks for your website. But, unfortunately, it will not as simple as you think. Build a backlink is very difficult and there will be a lot of ways that you can't do because it will not be counted as the qualified backlink.
Building your backlink step by step will be better than making a very fast backlink because it no looks natural. Google is very sensitive now. You have to be careful about this method.
5 Effective Ways To Get More Backlinks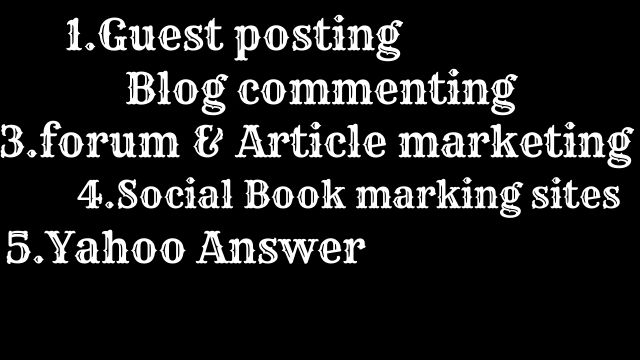 You have to keep the patience to create a backlink for your site. Even though the result can't be felt as quickly as possible but this way is recommended. If you have the same backlink with the same title, it will not be counted as a new backlink.
For example is, you have a backlink in my site with a "healthy food" title, and then you have other backlinks in another place with the same article title. In this case, your backlink will not be counted too. The temporary backlink will not be counted.
What is a temporary backlink means? For example, if I make a backlink for you on my site, but I deleted it in the next three weeks, it will not be counted as a backlink. The minimum period is three months and your backlink will be counted as a backlink.
Your backlink format which is placed in other sites must be located on the first page. This is very hard, isn't it? Those are some information that I can give to you and I hope you will be able to get inspiration and make your own backlink correctly.
You have to be careful of your link development speed. If your backlinks are increasing rapidly, it will be suspicious and Google will find this fishy condition.
1.Blog Commenting
One of the popular ways to create free backlinks by giving Comments on different websites or blogs. Commenting on another post has some other benefits. It helps a blogger to connect many other websites and bloggers with the same niche. in this way, you can increase your traffic to your site.
it also helps you to give a higher page rank of your websites. In this process, you can create quality backlinks for your website which will give an advantage in the google search engine.
2.Guest Posting
Another way to create a do-follow backlink is by posting a guest post to another high authority websites. This is a simple way to bring traffic to your site. but you have to prepare a unique article about 450words and publish it to a high authority site. Nowadays many popular websites accept guest posting on their websites.
3.Forum And Article Marketing
Now we have many popular forums and online communities are there on different topics. You can utilize these communities to create quality backlinks for your sites.
This will help the bloggers to build an exceptional backlink for their web site. A fresh and new forum is best for creating high-quality backlinks. you can also use article marketing sites to designed top quality backlinks to your website.
for this, you have to share or post your articles on those forums or article marketing sites. if you take my suggestion, then I would suggest two excellent article marketing sites i.e EzineArticles and GoArticles.
4.Social Bookmarking Websites
Sharing your posts on web sites like StumbleUpon, Twitter, Facebook or Myspace, LinkedIn, and Delicious is called social bookmarking.
Social bookmarking sites play a very important role to create quality backlinks and get more traffic.in this way, you can reach so many visitors in a short time.
using social bookmarking sites is a very easy and simple way to share your posts with others. almost every top-ranking sites are using social sites to generate organic traffic to their websites.
5.Yahoo Answers
It is also a better idea to create a quality backlink with the help of Yahoo Answers. You can answer the questions of visitors that interests you.
Here is a good chance to publicize your site. You can give your answer and invite them to read your related post. Thus you will be able to get quality backlinks and more traffic.
Advantages and Disadvantages
Pros:
It's free to build backlinks with other websites organically. It will not cost you a single penny to build or get free backlinks. You can also build free backlinks by commenting and giving advice, or quality comments on other sites and blogs.
Writing blogs and articles on other websites is called guest blogging, which is another way to build free backlinks. There an abundance of ways to build free backlinks and the procedures are pretty easy.
Cons:
Creating free organic backlinks will be very time-consuming. It will take your time and patience to build relationships among other website owners. Before you begin to build backlinks, You will be inclined to search for particular high traffic or high ranking websites.
Social media has made this transgression a lot easier. You will also be advised to look for websites with quality content with a high page rank that is very relevant in Google's eyes. when blog commenting, don't assume that your comments will get accepted.
It is under the website owner's discretion to accept your comments or not. There are countless options when it comes to getting free backlinks. I must admit, It is not really hard to get free backlinks from other sites, forums, or blogs.
Backlink Checker tool-
There are so many free and paid backlink checkers available in the market. if you don't want to pay anything, then you will go with some effective backlink checker tool. These tools not only give you details regarding backlinks but also give you many other features as well.
Ubersuggest, Duplichecker, small SEO tool, thehoth, and rankwatch are the best free backlink checker that you can use. if you move towards for paid tool then you will consider Ahrefs, Semrush, and Moz as are best in the market.
This tool helps you to find and track your backlinks where are they coming from
It will help you to do backlink analysis and audit for any site
Research your best performing content
It will suggest the keywords or pages which will bring you links
You can find your competitors' backlinks and help you to create your backlinks in those sites.
It gives you the URL of the web page that links back to your website.
You can find the exact anchor text used in the link back. It will show you the Domain Rating of that site.
You can also find the link type whether they are No-follow or Do-Follow
It also counts the total backlinks of your sites.
It also mentions the total number of referring domains to your websites.
This tool counts the number of no follow and do follow backlinks on your site.