What is Bitmoji? how to use it on Social media
What is Bitmoji? Bitmoji Kya hai?This question will be on your mind. That's why you are reading this article.We all love using emojis that help us to express our feelings without using words.  What would you think if you could make your emoji that looks like you? Is it exciting? Yes, there's an app that does that for us. This app is called Bitmoji, and we've downloaded it onto our phones.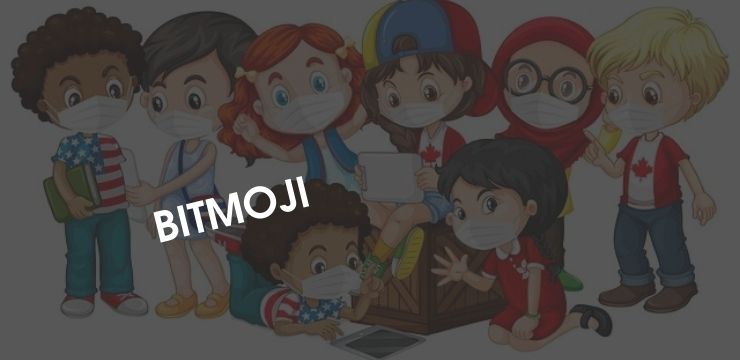 What is Bitmoji in Hindi? Bitmoji Kya hai?
A company called Bitstrips, a Canadian startup that brought out Bitmoji.This app was purchased by Snapchat company last year for $100 million. you could use Bitmoji to create a cartoon picture of your photo and send it to your friends through WhatsApp and Facebook. But after purchasing this app Snapchat is integrating Bitmoji into its chat app.
Now, you can create and send this avatars to your contacts or add them as stickers to your regular snaps. Despite lots of fan following still, some people have not been able to use this app properly. They don't know what is a Bitmoji? And how to use it. Therefore, here in this article, I am going to explain to you what exactly Bitmoji is and how you can use this on Snapchat.
What is Bitmoji? Bitmoji Kya hai?
In simple words, Bitmoji is nothing but an emoji. where you can use your cartoon look instead of the so-called yellow balls emoji. Bitmoji is a great way to express emotions & feelings without the need to use too many words and it represents a character/avatar that looks like you.
Bitmoji is a computer application that is very much suitable for Android, iOS, and Chrome platforms. This application helps you to create a personalized emoji/avatar and then share it across various social media platforms.
Now Bitmoji is so popular because of its customization options available for you. It has several customization options available, where you can choose between a lot of different styles and make your own that you like.
How to make Bitmoji avatar?
It is very simple and easy to create a Bitmoji. You have to first download the Bitmoji app from the google play store. Upon opening the app, it will show you hundreds of ready-made Bitmojis. here you can tap on any of the characters and share it on WhatsApp, Twitter, Instagram, and other social networking sites.
If you have an artistic skill then, you can customize your avatar and the change will reflect in all the Bmojis with your new face and dress and many more.
How to create your Bitmoji on your android phone.
To create your Bitmoji let's download the the app from the google play store. after completion of downloading, open the app.
Now it will ask you to continue with Snapchat or sign up by email. if you use Snapchat, then proceed with the Snapchat option otherwise signup with your email
For signing up, you have to enter your email, and set a password on your own. Don't use your original password for the email that you use to sign up for the app. You just set a different password for this app.
After signing in to the app, it will open a new page where you will take a selfie of yours. for this, you will tap on the image and your front camera will open. here you will take your selfie.
Now it will drag to you its customization section where you can use different outfits for your avatar. Here you can customize your avatar by choosing hundreds of options to customize the details of each face.you can change hairstyles, eyebrows, nose, face hearing, and more.
How to customize your Bitmoji Avatar
you can also show your avatar with a custom dress from brands like Favorite 21, Foot Locker, Steve Madden. To dress up, simply tap on the "T-shirt" icon, choose an outfit, and done.
When you finished your customization, then click on the Save button.
At this point, you have successfully created your Bitmoji avatar. Now, as you can see, all the Bitmojis in the app have been updated to reflect the avatar you created.
Now it will ask you to turn on the bitmoji keyboard. now you will tap on the "turn on keyboard".then it will ask you to choose your language. You can select your language (say English).
 it will now prompt you to switch to the bitmoji keyboard. Now you can tap on the switch keyboard to enable the Bitmoji keyboard and then tap the Finish button to complete the process.
Here is your  keyboard is ready for sharing or chatting anything on social media.
you are now ready with your personalized stickers, avatar, and the keyboard. you can now chat on social media like Facebook, Whatsapp, snap chat, messenger, and many more.
Where you can use Bitmojis
Using the Bitmoji keyboard, you can share your avatar on WhatsApp, iMessage, Hangouts, and more. On Android, you can send your own avatar with just one tap on the Bitmoji keyboard. If the application does not support, then it will show a message that Bitmoji is incompatible with the current app.
On iOS, the first tap copies it to the clipboard, then you can paste it into any text entry area of ​​your choice. you can share the avatar directly from this app.
The Chrome extension adds a button to Chrome, from where you can copy and paste Bitmojis. It adds a special button to Gmail, allowing you to insert a Bitmoji directly into any mail.
It also has an iMessage app that eliminates the need to paste the avatar and simply send the avatar to the original. This only applies to iOS devices.
Features of Bitmoji
The continual new updates are great and there are plenty of choices for different occasions, ie Halloween and whatever is currently happening. It allows for moods and is fun to use.
If you love to send emojis to your friends and want to create an awesome virtual cartoon look of you, this is the perfect app for you! There are so many clothes, hairstyles, and colors to choose from.
Conclusion
I think you must have understood What is Bitmoji? and how we could create it and share it on our social media. This is a unique way that we can present our characters with our friends in a peculiar way. This is a technique that people can connect with you. If you liked this article and learned something new, then  try to share this article on your Friend Circle, WhatsApp group, and Facebook page. I think there will be a lot more who don't know about this. I hope that you appreciate my effort and extend it to others. Thank you