Chingari video sharing app: Ultimate alternative of TikTok
Chingari Video sharing app is increasingly popular after Chinese apps are banned in India. After the decision of the government, now one question will be on everyone's mouth. what will next? Because today's young generations are so involved with these social media that it is not impossible to bring them back. Because they get recognition from these social media and also get a good income as well. Therefore to overcome this situation, Indian companies are engaged to bring the alternatives of these apps. Chingari video-sharing app is one of them. this the social media app is considered to be the ultimate alternative of TikTok.

Why we all choose Chingari app as an alternative of TikTok
As you know India has banned 59 Chinese apps in the country. This is done only because of security and privacy threat. India banned very popular Chinese apps for many reasons. We all know that by using these Chinese apps, we share our personal data with others. Knowingly or unknowingly all our privacy goes into the wrong hands. We do not even know how they use our personal data. You can also say that with the help of these apps they are spying on us. it's a severe threat to us and our country as well. Being a true Indian, we also have to give with our Govt and throw such apps away from our phone.
Why Govt.Banned these Chinese apps
Due to the security and privacy threat, the Govt of India took an incredible decision to ban this most popular app from India. The Ministry of Information Technology (MeitY) was taken this historical decision to ban these apps under Section 69A of the Information Technology Act. This step will safeguard the Indian cyberspace and cores of Indian internet and mobile uses.
 This historic step has been started with removing Ticktok App from Google play store and app store. After this, the remaining apps will be removed from these play stores very soon. After this, all these apps will not be visible in play stores anymore.
59 apps that have been banned in India
Let's see which are these 59 apps that have been banned in India.
Here is a list of the 59 Chinese apps now banned in India:
SL.No

Banned Apps

1
TikTok
21
UC News
41
DU Cleaner
2
ShareIt
22
QQ Mail
42
DU Browser
3
Kwai
23
Weibo
43
Hago Play With New Friends
4
UC Browser
24
Xender
44
Cam Scanner
5
Baidu map
25
QQ Music
45
Clean Master – Cheetah Mobile
6
Shein
26
QQ Newsfeed
46
Wonder Camera
7
Clash of Kings
27
Bigo Live
47
Photo Wonder
8
DU battery saver
28
SelfieCity
48
QQ Player
9
Helo
29
Mail Master
49
We Meet
10
 Likee
30
 Parallel Space
50
 Sweet Selfie
11
YouCam makeup
31
Mi Video Call – Xiaomi
51
Baidu Translate
12
Mi Community
32
WeSync
52
Vmate
13
CM Browers
33
ES File Explorer
53
QQ International
14
Virus Cleaner
34
Viva Video – QU Video Inc
54
QQ Security Center
15
APUS Browser
35
Meitu
55
QQ Launcher
16
 ROMWE
36
Vigo Video
56
U Video
17
 Club Factory
37
New Video Status
57
V fly Status Video
18
 Newsdog
38
DU Recorder
58
Mobile Legends
19
 Beauty Plus
39
Vault- Hide
59
DU Privacy
20
 WeChat
40
Cache Cleaner DU App studio
How to permanently delete Chinese Apps from your phone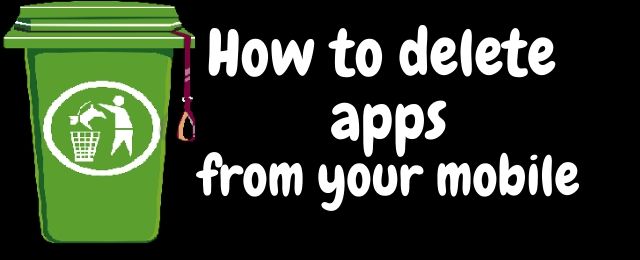 As per the expert, the banned apps will not vanish automatically from your mobile. But you can't use this app anymore. You will not receive any new update regarding these banned apps from the server. Now it's our turn to remove these apps manually. For this, you have to follow these steps to remove these apps effectively.
Steps to be followed
Step1- for removing this app you have to first make a backup of your mobile.
Step2- Then inside the settings click on the Factory Reset button.
Step3- After that, your phone will restart automatically with its default setting.
Step4-You can now upload your backed up files to your mobile phone.
Note (if you don't follow these steps and delete the apps manually then your phone may be hacked by hackers. Deleting apps manually will not delete the app completely from your mobile. They will still work on your mobile.)
Read:(best video editing software)
All about "Chingari App"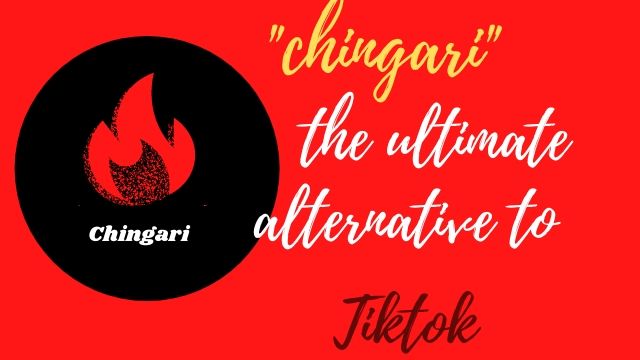 Chingari is an Indian app which is used to create and share short videos like TikTok. It has some additional features that help users to chat, browse and download videos and many more. Chingari was developed in 2019 by two Indian programmers.but it has gained its popularity after banned of TikTok. Surpassingly it has 100,000 downloads on the Google Play Store and the number increasing rapidly.
Chingari App Features
Chingari provides users with trending news, status videos, memes, and much more.
It supports various regional languages such as English, Hindi, Punjabi, Gujarati, Bangla. Kannada, Marathi, Tamil, Telugu, Malayalam,
This helps the user to earn money through Chingari by posting and creating short videos like TikTok.
Just like TikTok it also helps the user to earn money on the basis of its popularity
Users earn points per view which can be payback as cash.
Chingari app focuses on privacy and transparency as well.
How To Download Chingari App
Chingari app is available on Google Play Store and App Store as well.
To download this app, please follow these steps.
First, you have to open the play store from your mobile
Search Chingari in the search bar
Then click on install option to download to your
You can now create and share your short videos with friends.
The Alternate apps that will make our work even easier
Indian apps list
Alternate Indian short videos apps of TikTok, Helo, Big Libe, Vigo Video, Vmate, U Video and Kwai (Video Sharing app)
Zee5(launching soon)
Notably(launching soon)
Alternate Indian apps of "Baidu" ( Translate app)
Alternate Indian apps of We Meet, We Chat app(Social media app)
What's app
Facebook
Instagram
Alternate Indian apps of "Hago Play"
Alternate Indian apps of Shareit, Xender, ES File Explorer (File sharing app)
Alternate Indian apps of Chinese app Share it 
 

Alternate Indian apps of UC Browser, DC Browser, CM Browser, APUS Browser
Jio Borwser
Google Chrome
Mozilla Firefox
Opera
MicrosoftEdge
Alternate Indian  apps of "Mobile Legends" (game app)
Alternate Indian apps of Baidu map
Alternate Indian apps of Shein, Club Factory, ROMW (Online Shopping)
There are lots of shopping apps available for download.
Snapdeal
Amazon
Myntra
Flipkart
LimeRoad
Alternate Indian apps of "CamScanner"
Alternative to Camscaner
Alternate Indian apps YouCam makeup, SelfieCity, Meitu
Alternate Indian apps of "DU battery saver"
Battery Saver
Charge Optimizer
Alternate Indian apps of "ES File Explorer"
Alternate Indian apps of "Clean Master"
Cheetah Mobile
Alternate Indian apps of Newsdog, UC News, QQ Newsfeed(News app)
Apple News
Google News
Inshorts
Newshunt
Alternate Indian apps of Clash of Kings, Mobile Legends(Game app)
Alternate Indian apps of Beauty Plus, YouCam makeup, Wonder Camera, Photo Wonder, Sweet Selfie, Meitu, SelfieCity (Photo editing apps)
B612 Beauty & Filter Camera,
PicsArt,
Lightroom,
Snapseed
Alternate Indian apps of QQ Mail, Mail Master (mail apps)
Alternate Indian apps of QQ Music (Music apps)
YouTube Music,
JioSavn,
Apple Music,
Wynk Music,
Spotify
Alternate Indian apps of Cache Cleaner DU App studio, DU Cleaner, Clean Master – Cheetah Mobile(cache cleaner)
CCleaner,
Norton Clean
Alternate Indian apps of QQ Launcher (app Launcher app)
Microsoft Launcher
 Conclusion
After banning Chinese apps, Google has removed these apps from its play stores. So you will not be able to download all these apps from Google Play stores. After all these apps are banned, India made Chingari video-sharing app has come in the market. As a result of the ban on TikTok, about 35 lakh people have downloaded this app. Right now, Indian apps are becoming famous among the youth.
.Click to read:(how to earn money online for beginners)